Glamping is a portmanteau of " glamorous" and "camping". In other words it means luxurious or glamorous camping. It has become increasingly popular these days as people seek the comfort of luxury and the beauty of nature.
Come with us and enjoy the quiet and peaceful nature at the comfort of a luxurious camping experience.
Sikkim is known for its rich vegetation and scenic topographies. Located in the foothills of the vistas, lakes Himalayas, the beauty of Sikkim is absolutely breathtaking. Sikkim boasts alpine and tropical climates and also showcases Snowcapped mountains, beautiful mesmerizing snowfalls ,picturesque waterfalls and colorful valleys together form the beauty that is Sikkim.
Wildlife sanctuaries and national parks have been setup in Sikkim as well to maintain and preserve the exquisite flora and fauna that Sikkim offers.
The natural beauty of Sikkim is coupled by the beautiful monasteries and pagodas which are heralds of culture and heritage of Sikkim. The natural beauty and the cultural vibrancy creates an irresistible concoction which increases the beauty of this place.
Enjoy this brew of natural beauty and rich culture with the option of luxury to make your stay a memorable one.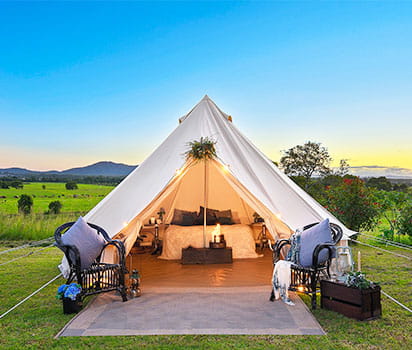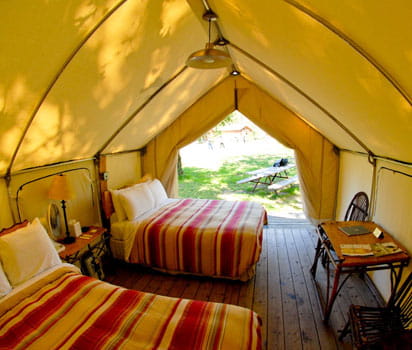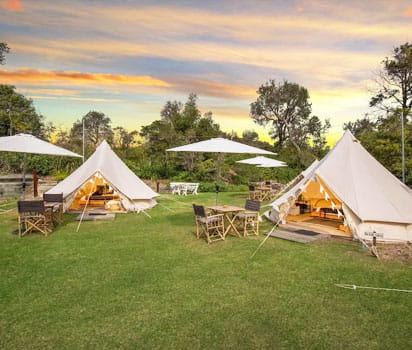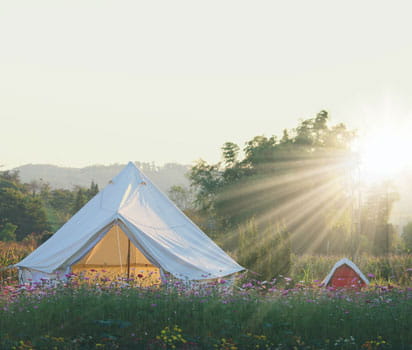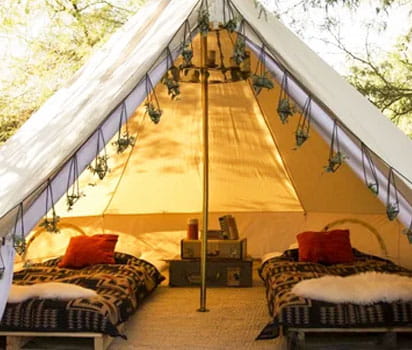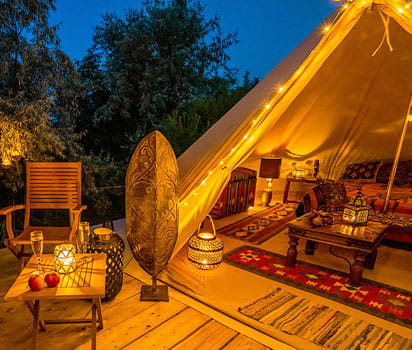 Why choose us
We truly understand the essence of Glamping. That is why we will be providing the most luxurious tents fitted with state of the art amenities like 24/7 wifi connectivity, irresistible cuisine options which will make your stay hassle free and enjoyable.
So book with us and enjoy a luxurious staycation amidst the beautiful natural ecosystem. And reenergize yourself.